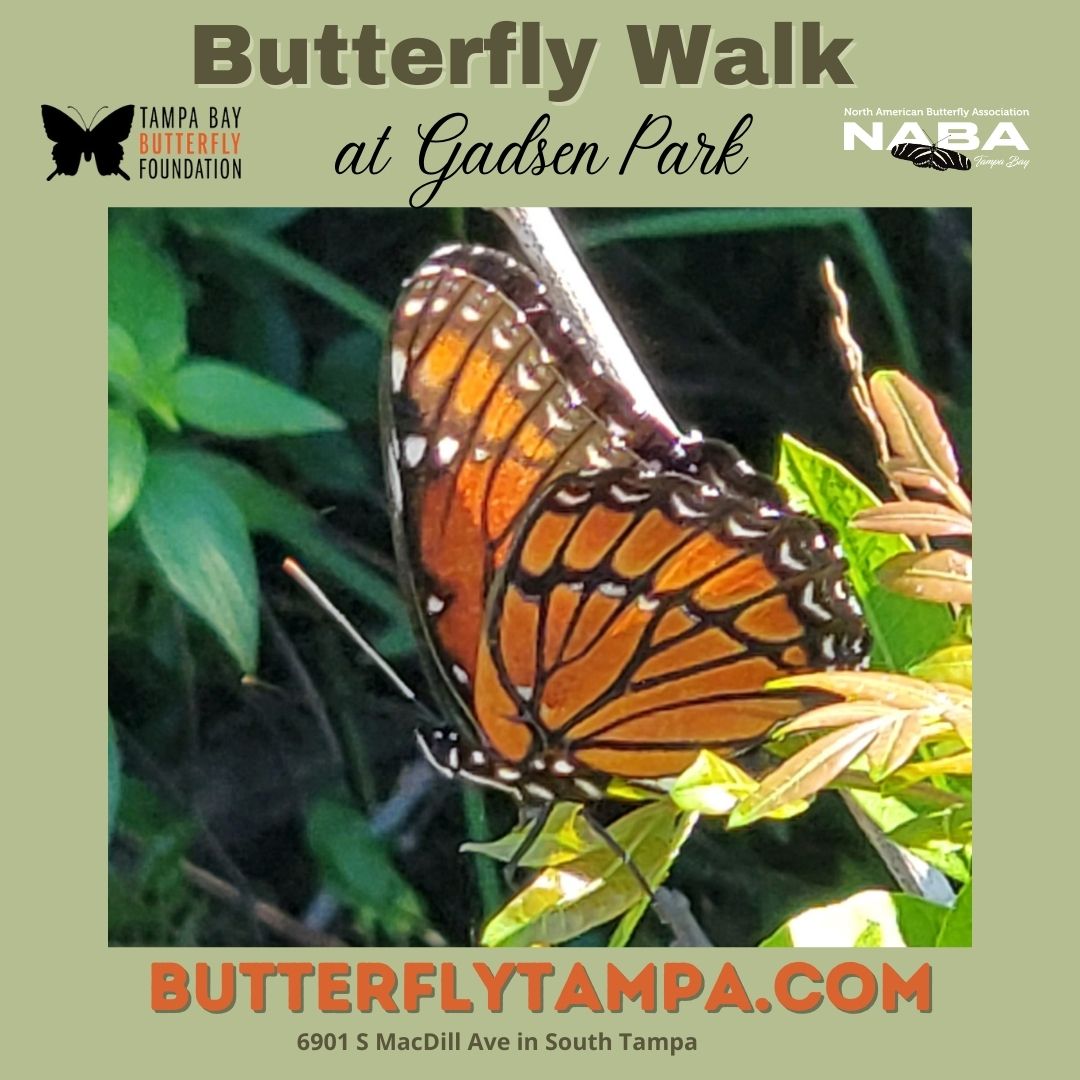 Join Tampa Bay Butterfly Foundation and NABA Tampa Bay on a butterfly walk to continue our monthly monitoring of butterfly species at Gadsen Park located at 6901 S MacDill Ave in South Tampa. We will meet under the trees North of the softball field at the back of the park. There is ample parking back there.  View Gadsen Park map.

Plan for the outdoors, heat, mosquitoes, no-see-ums, getting feet wet if you don't wear the right shoes to avoid it. Bring plenty of water to drink and a snack if you want.

This will be free for NABA members; non-NABA members fee: $5 (payment required morning of event).

This event is subject to change due to weather. If you need to reach us on the day of the event, please call: (813) 748-7098.